About Me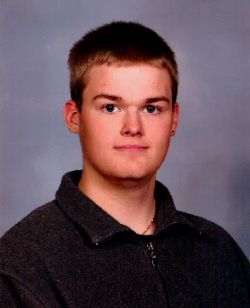 For those of you who know me, please disregard this post.  The personal profile section of this blog blows, so I decided to create my own. 
Hello my name is Josh Clark, and I'm a high school senior.  (This is like an A.A. meeting gone terribly wrong.)  I have been a straight-A student all of my life, and consequently, I lack any physical coordination or ability expected of a young, lively teenage male.  Fortunately I know that excellence in the field of football is not the greatest addition to a résumé. 
I currently reside in a two-story house in Frewsburg, New York with my mom, Lori, and my step-dad, Matt.
<note>Their last names are not Clark, that is more of a nick-last name of mine.</note>
We own a five year old mutt with O.C.D. named Barneé (I didn't name her) and a retarded mutt named Stanley.
Computer programming currently holds my interests.  I know (X)HTML, CSS, and am teaching myself JavaScript (slowly).  Hopefully all the C++ classes will help me in my Java programming.  (As can be seen from the table below, my schedule could not fit another class.)
Currently my school schedule is as follows: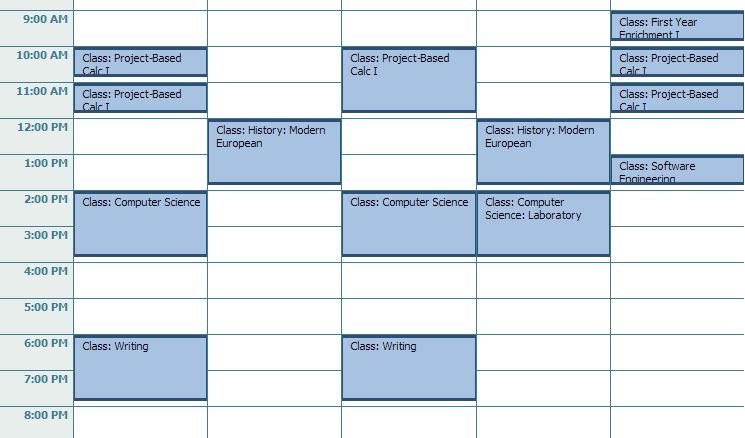 I know that the image is too wide; deal with it.